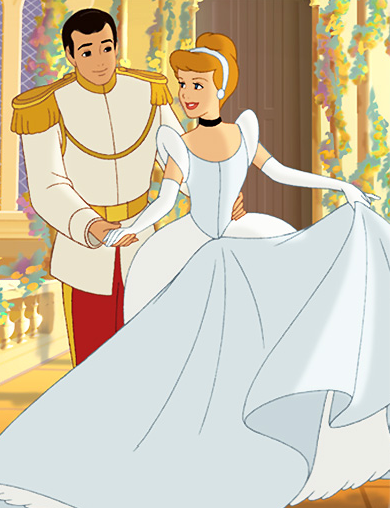 Cinderella has always been my favorite fairy tale. From the first time I saw it, it was the one I was willing to watch over and over.
I mean, think about it. The quiet girl, who always does what she is told, has siblings who are unjustly favored, and has dreams of being swept off of her feet... finally meets the man of her dreams, who rescues her, loves her for herself and not her social status, and best of all, he is Prince Charming...
Now, add in something about Cinderella having 4 children, being an aspiring writer, a bad housekeeper, and letting him add her to his phone plan and his car insurance to save them both money... and all of the sudden we are talking about me...
On one hand it is easy to think that being Cinderella would be wonderful. I mean, how could you not love to be cherished and adored!?! But what happens, in real life, when Cinderella doesn't need rescued anymore? Can the prince handle it when she wants to do something on her own, when she wants to do something to prove to herself that she can do it without help?
Or, worse yet, what if Cinderella always needs rescuing? What if Cinderella turns out to be the kind of girl that needs someone else to motivate and inspire her... or even just help her finish her projects that she starts. What if Cinderella turns out to be something she didn't seem to be in the first place... Bitchy, grouchy, lazy, angry, hormonal, unmotivated, unappreciative, or just unhappy?
I suppose everyone has been all of these at one time or another. I know I have. Cinderella probably had been too... but how would Prince Charming know after just a few days? Anyone can be too good to be true for awhile.
Honestly? I am scared for them/us. Which one of them is going to let the other down first? Which one will be the bigger disappointment? I hope it isn't either, but in reality, somebody still has their rose-colored glasses on and can't keep their eyes off of me.